We are an independent company with a small but enthusiastic team of industry professionals. We have 10 years' experience in vehicle hire and leasing, but what we aim to offer is somewhere in between.
At Gap Leasing, we understand that everyone's transportation needs are unique, and that's why we have designed our leasing services to provide you with the flexibility you desire. Whether you're an individual, a family, or a business, we have the perfect leasing solution tailored to your specific requirements.
---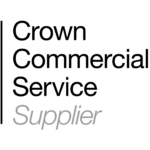 Crown Commercial Service supports the public sector to achieve maximum commercial value when procuring common goods and services. In 2021/22, CCS helped the public sector to achieve commercial benefits equal to £2.8 billion – supporting world-class public services that offer best value for taxpayers.
We are proud to have been awarded the opportunity to offer cars and commercial vehicles on the Crown Commercial Services platform, please complete an enquiry form for more information.
---
Got a question?
Click the button below, and leave us a note.
Peace of mind
Gap Leasing is committed to providing customers with everything they're looking for, which of course includes peace of mind.

FULL MANUFACTURER'S WARRANTY
BREAKDOWN COVER
ROAD TAX Member of the British Vehicle Rental & Leasing Association